"...do justly, love mercy, and walk humbly with thy God." (Micah 6:8)
Welcome to the Peoples Church!
Services at 10am Sunday

The Peoples Church creates a welcoming spiritual home for all, celebrating life through vital worship, nurturing spiritual growth, serving and empowering those in need, and working toward peace and compassionate justice, drawing on our rich history to envision a better tomorrow. You can help us toward our mission by purchasing a booklet for this promotion from Carson's.
The booklet costs only $5, and you automatically get a $10 coupon for one purchase. The booklet gives you lots of coupons and free gifts, to use for the weekend of November 15 and 16. The whole $5 comes to us, to support our mission, our work here in Uptown.
Your gift is tax-deductible, through the Preston Bradley Center, the 601(c)3 arm of the church.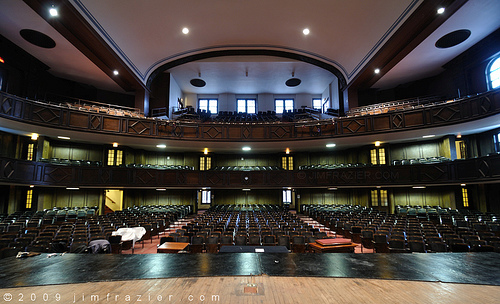 Check out Jim Frazier's other photos of the church.

Are you looking for a spiritual home, a place to make social justice, a place to practice the love Jesus taught? Do you want to be able to keep your mind and your curiosity alive, while you are spiritually nourished?

Worship: