Home
Who We Are
Sunday Services
Events
Landmark Status
Tie-A-Knot
Support Us
Calendar
Ministries
Treasures of Uptown
Newsletter
Contact Us
"...do justly, love mercy, and walk humbly with thy God." (Micah 6:8)
Welcome to the Peoples Church!
Services at 10am Sunday
| | |
| --- | --- |
| | Pride Parade 2014 - we walk with the thousands of other religious folks who, like Peoples Church, believe that all God's children are loved and precious! Here we are, last year before stepping off: |

| | |
| --- | --- |
| | Thanks to everyone who went with us on the Hunger Walk on June 21st, to support the good work of 2 Li'l Fishes! |


Are you looking for a spiritual home, a place to make social justice, a place to practice the love Jesus taught? Do you want to be able to keep your mind and your curiosity alive, while you are spiritually nourished? Experience an eclectic, thoughtful service on Sunday morning, 10 a.m., in a warm and welcoming atmosphere. Join us for coffee afterwards!

Come see the beautiful auditorium... available for weddings, meetings or musical events...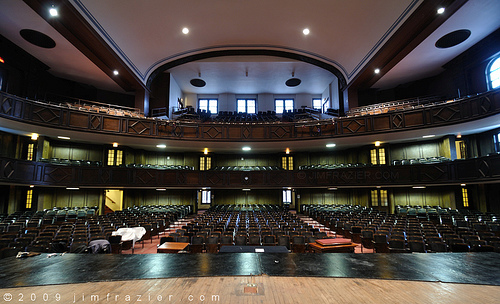 Check out Jim Frazier's other photos of the church.

Worship:
| | |
| --- | --- |
| | 10am, Sunday: Be engaged by worship that applies Jesus' teachings to today's world, and be moved by music, poetry, stories, readings. |
| | 6:45pm, Second Friday: Deepen your spirit with the monthly meditation - song, chant or poetry readings, before the live music at 7:30. |
Ways to Give Back:
Goings On:
| | |
| --- | --- |
| | Get the Big Picture, with the Calendar of events... |
Stay In Touch:

May this church stand as an open door of Liberality and Truth. May bigotry and fanaticism never escape from the lips of its minister. May it always be an open door to the downtrodden and the broken and the bruised and the bleeding. …[M]ay it be a place in the life of this city where people feel that they can come and think for themselves in matters of religious philosophy; may this church be a great source of inspiration in this city for the cause of Truth and Justice.

Dr. Preston Bradley
Dedication Prayer for The Peoples Church
October 10, 1926