Upcoming Services:

We gather for worship every Sunday at 10am, with Rev. Jean Darling preaching.
Worship is the heart of Peoples Church - every Sunday at 10:00am in the Sanctuary. Our services are a mix of the traditional and the innovative, melding progressive Christianity with world religions, children's stories, poetry, music.
Frank and Maggie, with a guest...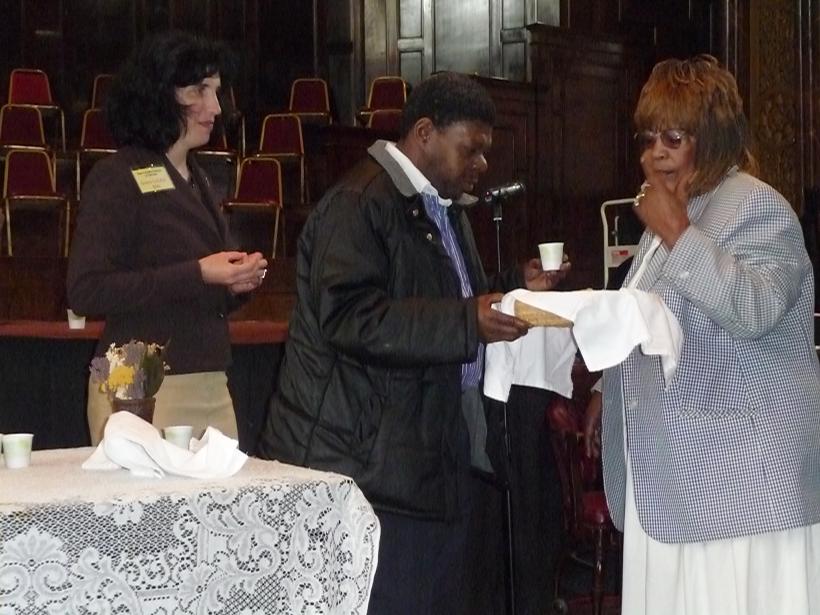 Grace assists with communion

Communion is

usually served during worship on the first Sunday of each month, as well as on special religious occasions. In deference to our non-drinking guests and members, we serve grape juice.

Coffee and refreshments are served each Sunday after worship, and once a month we share a potluck dinner. We'd love to see you this Sunday!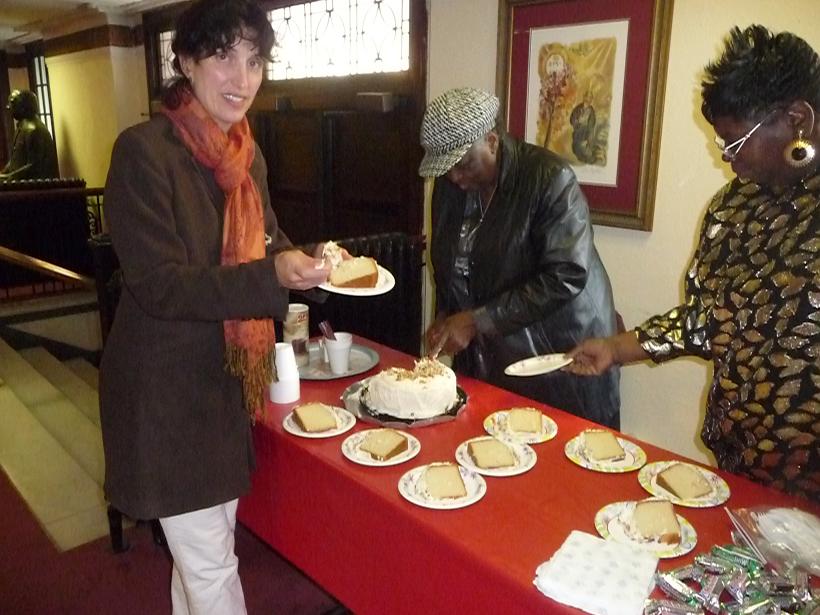 We enjoy Ludie's home baked cake...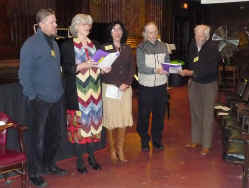 The Peoples Church choir in action...